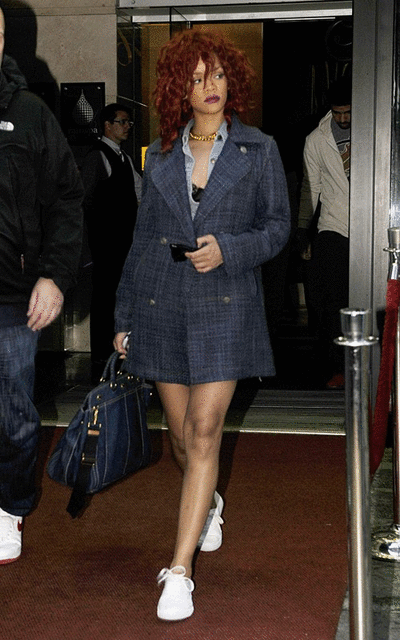 Maybe Rih Rih is having second thoughts about Drake after all. The pair was spotted numerous times together in Monteal, Canada during Rihanna's concert stint there. 
I remember Drake stating he was Rih Rih's pawn in their previous silent union and he wrote a heartfelt verse about her on his song "Fireworks." Rihanna fired back with  this response, "I would definitely say, that was wrong, he doesn't know what he's talking about. We just became friends and we left it at that. We get along really well."
I personally don't see why Rihanna would have to use him when she can get any man she wants. Either way I can tell Drake is smitten with her, maybe Rihanna has changed her mind about the type of guy she wants. Whether they are smushing or not I don't know, I guess time will tell.
Images Via: Celebrity-Gossip